THE COLORADO RANGER HORSE ASSOCIATION
GOT NEWS?
Any news the membership would be interested in
reading will be printed free of charge.
E-mail information and/or pictures to
prranger@verizon.net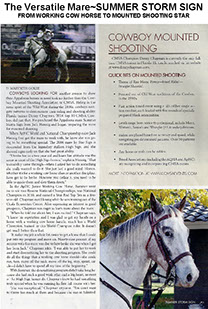 Click images to
view articles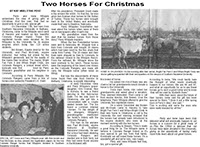 Mary Vetta, member and Director from Ohio graces the cover of the 2015 Trail Guide published by The Horsemen's Corral.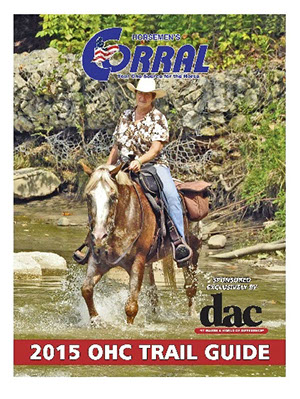 My rangerbred, HHR Howies Koko Bean, aka, Jasper was born in Elgin, Pa. He was a little over a year old when I bought him and I have been working with him daily. He loves to please! He is very smart. He enjoys working our cattle and playing with my other rangerbred. Last year, before the Nationals in Wattsburg, PA, we broke Jasper and I have been riding him ever since! Now, a year later, we are gearing up for the Nationals again in hopes that we can show everyone how far we have come in a year! We started out training in western and due to some judges and friends, I have started to take english lessons to ride both disciplines. Jasper is excelling in both disciplines and has started light jumping, gaming, trail riding, and reining. I am proud to own my rangerbred!
Signed: Holly Wilder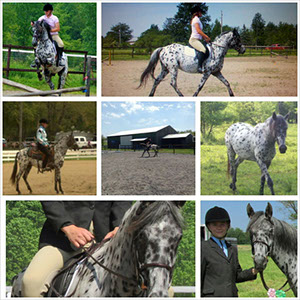 'Spotted In Crockett'
Bernadette Payne from Texas sent this photo of her daughter, River Johnson (right) enjoying some trail riding in Crockett, TX on her Colorado Ranger, "Buster", registered as Heza Classic Roman.
Photo is by Dawn Johnson.